FOUNDATIONS OF NURSING DEPARTMENT(FON)
This department forms the basis of nursing curriculum. It has an important part in moulding students to be responsible, dedicated nurses with good knowledge, attitude and skill. The faculty mainly focus on helping students to acquire basic skills in the field of Nursing, which will further develop them as specialized nurses. Students practice basic skills, initially in the well-equipped Foundations of Nursing lab under the supervision of faculty. This exposure in the lab helps the students to develop confidence in direct patient care during the clinical practice in various specialities as the students step to each year.
Fundamentals of Nursing lab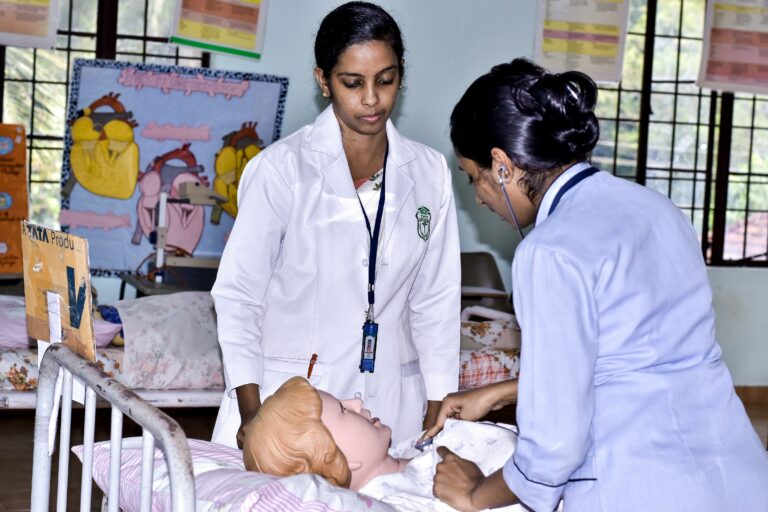 FON lab is awell-equipped elementary lab(1937.66 sq. ft.) aimed to demonstrate competency in performing basic nursing skills for individuals with common health alterations.There are adequate multipurpose mannequins in which student can practice the various nursing procedures before actual experience at hospital. The lab provides variety of AV Aids which is fundamental to their learning and is spacious enough so that we can perform simulation to enhance the bridging between the theory and practice.
The Preclinical labs under/ associated to FON are:
Anatomy lab (904.91 sq. ft.) provides opportunity for the students to understand the various structures and functions of the human body. It enables learning using articulated skeletons, torsos, bones, models, Audio visual aids etc. These models and specimens serve as a real organ for a beginner in nursing and provides comprehensive learning about the human body.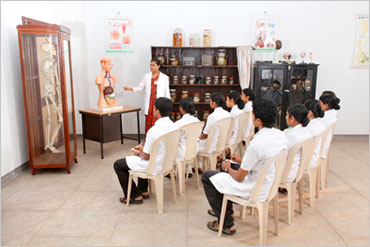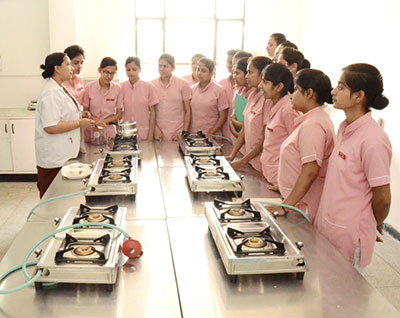 Nutrition lab (1123.34 sq. ft.)facilitate the students to develop skills in preparing nutritious and therapeutic diets at different stages of life and its application for practice of nursing. The lab is well established with all facilities including gas stoves, refrigerators and variety of articles and vessels for the development of skills in preparation of different food items in health and sickness